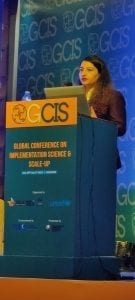 The Global Conference on Implementation Science and Scale up was held in Bangladesh from 29th June to 1st July 2019. The conference showcased the role of Implementation Science in promoting a culture of evidence based health and other social development programmes, policies and practices. There was a TDR Postgraduate Scheme Networking meeting session on 2nd July, 2019 at Center of Excellence for Science of Implementation and Scale-Up (CoE-SISU), BRAC James P Grant School of Public Health at BRAC University.
The Conference provided an opportunity to bring together both future generation and most senior of Implementation Science academicians and professionals. As a TDR fellow and health care professional, the conference was a retreat for me where I spend time interacting with my fellow colleagues from different universities and professionals from diverse country backgrounds. It provided me an opportunity to present my Master's thesis as an Oral presentation. I answered the queries in relation with my personal experience about dealing with challenges faced during the thesis period. This conference fostered my confidence to share opinions and experiences that can be beneficial for an institute or a facility.
This conference opened up wonderful opportunities to create a global networking platform for knowledge sharing and document the success stories of low and middle income countries (LMICs). It also helped me to understand more about the scope and potential of Implementation Science to influence programme, policy and practice. I feel more connected to the panelists, colleagues and professionals from various fields.
Learning the newest and latest about Implementation Science was very helpful. This conference included sessions like Building Global Implementation Research Capacity, Scaling-Up NCD Interventions, Strengthening IR capacities, Stakeholders Engagement and Leveraging the power of Implementation Research to Accelerate Universal Health Coverage and Sustainable Development Goals which gave me clear direction when considering options and areas we need to focus in future.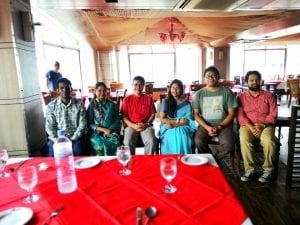 Moreover, this conference and reunion among the colleagues have created a positive impact on my personal life and professional career. Living with the peers who have common interest have made me open minded and optimistic that together we can strengthen Implementation Science for a better future (Sabina/WHO-TDR Alumni)