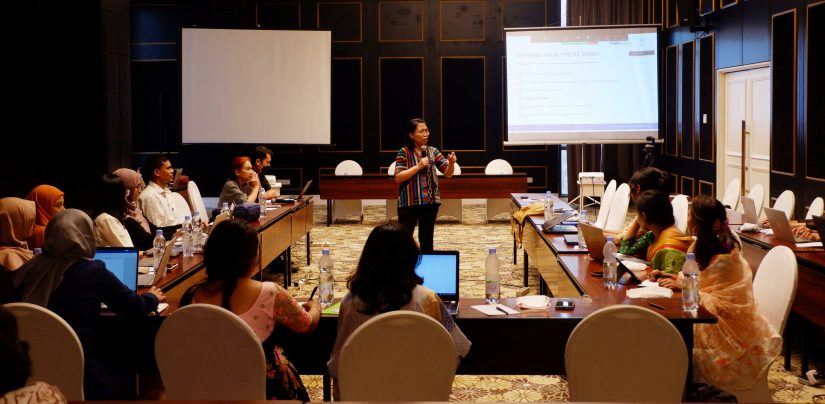 On Friday (14/04), the UGM Special Program of Implementation Research on Tropical Diseases conducted a thesis monitoring activity for Batch 5 students. The activity was attended by program management, supervisors, Batch 5 students, and academic staff, and was opened by Dr. E. Elsa Herdiana Murhandarwati, M.Kes., Ph.D, the program coordinator.
In this session, Prof. dr. Ari Probadnari, MPH., Ph.D  as the coordinator of academics provided information to the students on how to complete their research and thesis on time. She also outlined the guidelines for submitting publications to various international journals. This monitoring activity is a regular event in the Implementation Research program's schedule for every batch. The program management facilitates all students to receive some suggestions directly from their supervisors.
Each student is allocated a specific time for thesis consultation. The students and supervisors revise the written thesis to make the thesis better and in line with the predetermined standards. In addition, the Implementation Research program has also provided an online learning management system facility called Imprest – Thesis Monitoring System, which can be accessed by every student using eLok UGM.
The Imprest – Thesis Monitoring System allows the Implementation Research program management to track the student's progress, from the proposal seminar to the publication of articles in journals. To comply with UGM's procedures and ensure proper documentation, all students are required to complete every stage in the Imprest – Thesis Monitoring System.