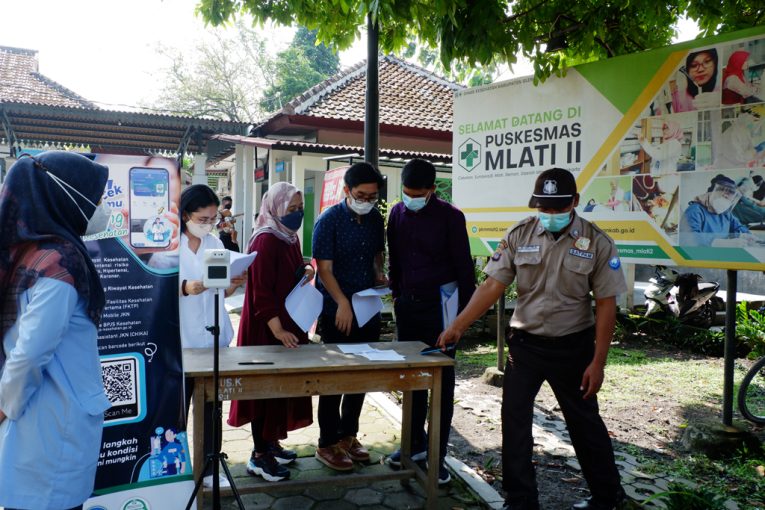 In June 2022, the Implementation Research Program of Faculty of Medicine, Public Health, and Nursing (FK-KMK) UGM conducted a series of field visits for its students. Among them are Community Health Center (Puskesmas) Jetis 1 Bantul, Puskesmas Mlati 2 Sleman, Respira Bantul Hospital, and Wirogunan Penitentiary Center (Lapas).
This visit is a requirement for the Infection Control course. The Infection Control course is a mandatory course for students of the Implementation Research Program, and selected courses for students of the Tropical Medicine Study Program of FK-KMK UGM.
Students were joined by Dr. Dra. Ning Rintiswati, M.Kes as the course's coordinar, as well as numerous members of the educational staff. Students are given lectures about the chosen organization, ranging from the organization's profile to the organization's treatment of infectious diseases.
Students are required to understand the infectious diseases transmission, how to identify the disease in each organization, and understand the efforts undertaken as a form of prevention, as well as measures to break the chain of disease transmission, during this visit.
Each agency invites students to explore and observe the facilities, and discuss numerous topics in terms of infectious disease management.